Be Aware of Scams!
The New Mexico Human Services Department will never threaten you or your family with legal action or ask for your credit card information. The Medicaid and SNAP renewal application process is completely free.
3 Simple Steps to Renew!
Watch the 3 simple steps to renew your Medicaid and SNAP benefits.
My Renew NM Checklist
Update Your Contact Information Today!
Make sure you receive important Medicaid and SNAP renewal notices! Chat with us now to update your contact information. Watch the How to Update your Contact Information Video.
Watch for Your Turquoise Envelope
You will receive a turquoise envelope from the New Mexico Human Services Department (HSD) when it's time to renew your Medicaid or SNAP. If you have signed up for HSD electronic notices, watch for email or text updates.
Complete Your Renewal Application
When you are notified, sign in at yes.state.nm.us and click the Renew My Benefits button to complete your renewal application. If the New Mexico Human Services Department requests more information, please provide it right away. You must complete your renewal application to keep your benefits.
It's Time to Renew NM!
Learn where to find your Medicaid and SNAP renewal date.
Time Saving Tips
The fastest way to update contact information is to chat online.
The fastest way to renew is online at yes.state.nm.us. Mail and phone processing times will be longer than normal.
Why do I need to Renew?
In response to the COVID-19 public health emergency, the federal government did not require people to renew their Medicaid or SNAP. Due to new federal laws and guidelines, everyone will now need to renew their Medicaid and SNAP eligibility when they are notified.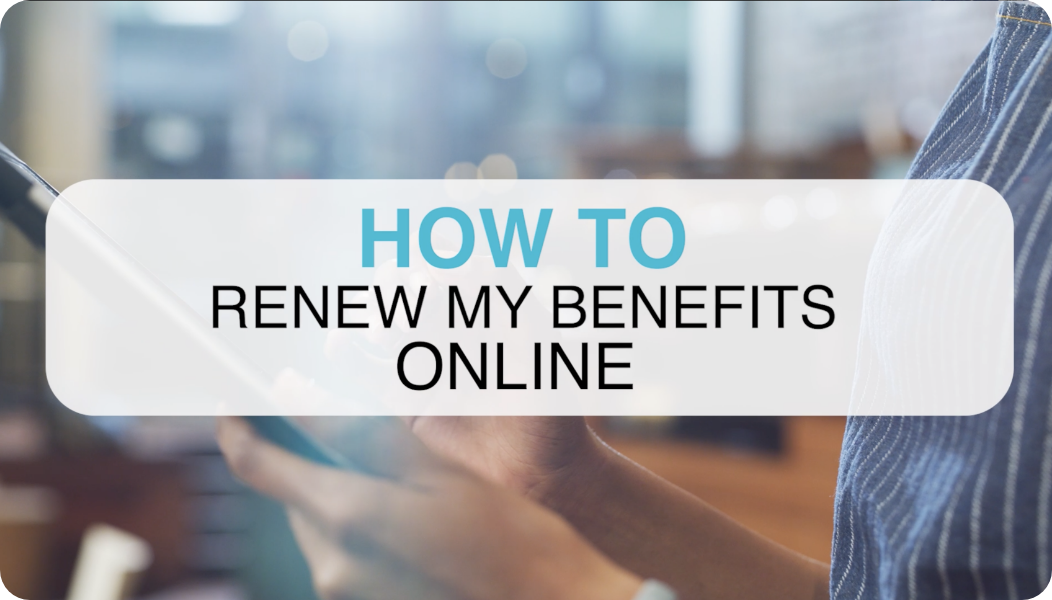 How to Renew Online!
Watch this video to learn how to renew your Medicaid and SNAP benefits online.
Get Covered, New Mexico!
New Mexico has health insurance coverage options for everyone! Check out all your choices!
New Mexico Medicaid
Medicaid is offered at no cost. The best way to find out if you qualify for Medicaid is to complete your renewal when you are notified.
When to renew
Renew when you receive your turquoise envelope
Renew by mail or fax
Mail: INCOME SUPPORT DIVISION CENTRAL ASPEN SCANNING AREA
P.O. BOX 830
BERNALILLO, NM 87004
Fax: 1-855-804-8960
beWellnm
If you are notified that you are no longer eligible for Medicaid, you can find low- or no-cost coverage through beWellnm. Check out all your choices online at beWellnm.com or by calling 1-833-862-3935.
When to apply
Apply if you do not qualify for Medicaid.
Apply by phone
1-833-862-3935
Become a Renew NM SuperStar!
Help us spread the word that it's time to renew. Learn more about how you can become a Renew NM SuperStar!
Learn More
Become a Renew NM Partner
If you are a provider, health care organization, community organization, business, government employee, or concerned citizen, we need your help. We have created a suite of approved Renew NM communications, call center scripts, social media posts, and much more. You can use these preapproved materials to help keep New Mexico covered. Check out your Renew NM Partners page now.
Got Questions? Get Answers!
Changes to Your Medicaid and SNAP Explained
This document is an explanation of the federal changes, how they affect New Mexicans, and how we will respond to ensure our customers continue to receive the best possible service.
New Mexico Human Services Department: Medicaid and SNAP COVID-19 Public Health Emergency and Continuous Enrollment Operational Unwinding Plan
Download Now